Much Money Milano, nota azienda milanese e punto di riferimento nel panorama dei grossisti leader di pronto moda donna. 100% Made in Italy.
Attivi dal 2006, noi di Much Money Milano offriamo ai nostri clienti – sia B2B che B2C – abbigliamento donna di alta qualità a prezzi accessibili: nasce così un prodotto creato per essere confortevole, di tendenza e soprattutto italiano dal disegno alla confezione, fino a casa vostra.
Le collezioni Much Money incarnano alla perfezione il valore di un'eleganza moderna, pratica e femminile – mai scontata.
I nostri capi si contraddistinguono per lo spiccato gusto estetico, l'estrema durevolezza delle lavorazioni e per l'ottima resa dei colori e delle fantasie, che non lasciamo mai al caso.
Tutto questo, unitamente all'amore per la ricerca dei migliori materiali e dei nuovi trend anche – perché no – "social" sono certamente i nostri punti di forza, molto apprezzati dai nostri clienti italiani ed esteri. Guarda la nostra collezione.
Gran parte della magia creata in Much Money ha luogo nel nostro showroom, il vero e proprio headquarter del marchio, situato all'interno del Centro Tessile Milano di Cernusco Sul naviglio (MI) nel padiglione C.
All'interno del nostro showroom siamo una bella squadra di una decina persone, ma lavoriamo anche a distanza: da anni l'azienda intrattiene collaborazioni con una fitta rete di agenti localizzati su tutto il territorio italiano e mira ad espandersi ulteriormente anche all'estero.
Noi consideriamo i nostri rivenditori come parte integrante della famiglia Much Money e diamo loro valore ringraziandoli per averci scelti. Siamo anche molto attivi sui social e super interessati a ricevere feedback e consigli sui nostri prodotti – perché siamo certi che questa sia la strada giusta per crescere e migliorarci a livello aziendale ed individuale. Seguici su @much_money_official.
Much Money Milano, a well-known fashion brand from Milan and a reference point in the panorama of leading women's ready-to-wear wholesalers. 100% Made in Italy.
Active since 2006, Much Money Milano offers its customers – both B2B and B2C – high quality women's clothing at affordable prices: our products are designed and manufactored to be comfortable, trendy and "Italian" from styling to packaging!
Each Much Money collection perfectly embodies the values of a modern, practical and feminine elegance – which is never taken for granted.
Our products are highly recognizable thanks to their strong aesthetic taste, the durability of the workmanship and the excellent rendering of colors and patterns, which we never leave to chance.
All these characteristics, in addition to our passion for researching the best materials and the upcoming trends – "seen on social medias" as well – are certainly our strong points, which are very appreciated by our Italian and foreign customers. See our collection.
Most of the magic surroundings Much Money takes place inside our showroom, the official headquarters of the brand, located inside the Centro Tessile Milano in Cernusco Sul naviglio (MI) – pavilion C.
Our showroom actually hosts a nice team of ten people, but we can also work remotely: for many years the company has been collaborating with a network of agents, which spreads throughout the Italian territory and aims to further expand abroad in future.
We love to consider our retailers as an integral part of the Much Money family and we are always happy and proud to say "thank you for choosing us" to them all. We are very active on social medias as well, but especially we are super interested in receiving  your advice on our products – because we strongly believe that this is the right way to grow and improve ourselves on a corporate-related and individual level. Follow us @much_money_official.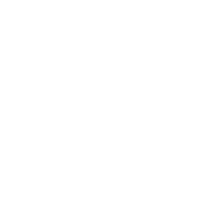 Il brand Much Money, oggi conosciuto ed apprezzato nel settore dell' abbigliamento all' ingrosso, nasce nel 2006 ed è strettamente legato alla città d'origine: Milano.
All' interno del suo showroom, e tramite la fitta rete di agenti presenti in tutta Italia, vende abbigliamento donna Made in Italy di tendenza, al giusto prezzo e di ottima qualità.
Lo stile Much Money è moderno ed attento alle nuove tendenze, pensato su misura per una donna pratica, lavoratrice ed attenta al look in ogni occasione.
Attualmente conta rivenditori su tutto il territorio nazionale ed internazionale.
Siamo presenti al Centro Tessile Milano